Muskego Landscaping Company
Landscape Design, Hardscape, Revitalization, and More!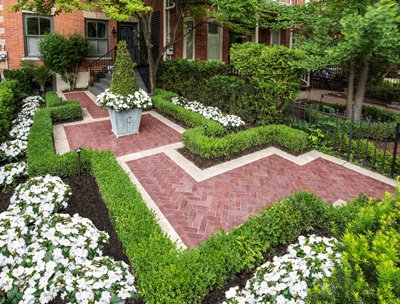 Durham Hill has a reputation for smart design and high quality landscape construction. Our Muskego landscape designers and installers take your project very seriously and will exceed your every expectation. Whether we are laying down the landscape basics for your new home, building a patio and fire pit in your backyard, or designing a full outdoor living space with kitchen, pool, and deck included, you'll be nothing but impressed with the results of Durham Hill's work.

Experience, Dedication, and Integrity
Durham Hill was started over 35 years ago in Muskego, WI. Since then, we have provided a multitude of landscaping services to homeowners and businesses located in northern Illinois all the way up to the north of Milwaukee. Specializing in challenging and extensive residential landscapes, with the incorporation of hardscape and water features, Durham Hill has the experience and knowledge to complete projects of any size, big or small.
When you choose Durham Hill for your landscape project you can feel secure knowing you're working with a company that has stood the test of time by giving clients what they want - peace of mind in knowing they made a wise investment.
Get started planning your project online today – or contact Durham Hill to discuss your ideas and set up a consultation.
Thomas Earl – Durham Hill's Lead Landscape Architect
Durham Hill founder and President, Thomas Earl, has over 30 years of experience in the landscaping industry, and is an award winning landscape architect. His landscape style is centered on providing beautiful, yet functional, outdoor living spaces that fit the unique needs and budget of each of his clients. Thomas has chosen architects for his team who share the same landscape design values, ensuring every project gets the same care and attention to detail.
Durham Hill's Process for Designing Outdoor Living Spaces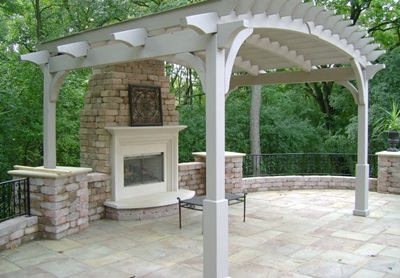 Durham's design approach starts with a visit to your home, so we can get a feel for your front door/entrance and other intimate gathering areas in and around your home. We take a multitude of factors into consideration when designing your outdoor living space to ensure it can comfortably expand to accommodate a group – including traffic movement, parking, and other practical points effecting the experience of your outdoor getaway.
Our favorite part of the design phase is helping clients choose the style and materials used to construct their walkways, patios, and terraces. The results include beautiful applications of stone, brick, and mortar; wooden pergolas filled with flowering vines, and the sight and sounds of water.
Once the functional outdoor space is constructed, we finish the project by incorporating favorite and time-proven plants to enhance and beautify the setting, as well as exciting new varieties of flowers to bring brilliant new color and fragrance to your backyard – a successful hardscape has now been finished!

Designing More Than Just Patios, Walkways, and Walls
While we still love to design small outdoor living spaces with patios, walkways, and more; creating a comfortable backyard oasis for our clients – our passion for luxurious landscapes on upscale homes continues to grow as the challenges become more and more difficult. We frequently designs new landscapes integrating features like:
in-ground pools
hot tubs
waterfalls
ponds
stone fire places
large seating areas
gazebos
…and much more
If you can dream it, Durham Hill will make it a reality. Our landscape architects pride themselves on bringing clients closer to the beauty and enjoyment of their natural surroundings, combining water, lighting, and plants/flowers into most landscape designs.
We have delivered thousands of landscape projects along the full continuum of budget levels and timelines, and enjoy each new challenge as an original piece of art.