Lawn Care Services in SE Wisconsin
Getting Your Property Ready for Every Season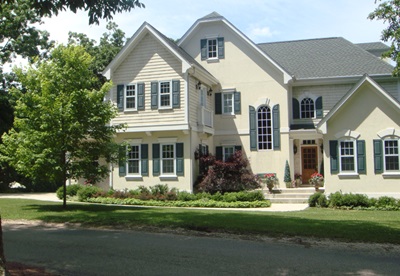 Durham Hill is one of the most sought after local Landscaping Companies in SE Wisconsin, providing the best in lawn care services including:
Regular Lawn Maintenance (grass cutting, tree and bush trimming)
Gardening / Planting
Spring Clean Up
Fall Clean Up
More
Whether you are a home or business owner, choose Durham Hill for your landscaping maintenance needs. Our professionals are uniformed, insured, always courteous, respectful of your property, and maintain a timely schedule.

Grass Cutting
Homeowners across SE Wisconsin agree - a well-maintained, healthy, green lawn is a great addition to their home. Not only does it provide a welcoming surface for outdoor activities, it begs bare feet to enjoy the plush feel of the grass.
Don't waste your weekends mowing the lawn, hire Durham Hill's professionals and enjoy your time off with family and friends. Even better, enjoy the time in your own backyard – sharing your beautiful yard with others.
Bush and Tree Trimming
Trimming your trees and bushes is essential for proper growth, and should be done regularly with passing seasons. Tree and bush trimming maximizes the health of your yard, and ensures a polished landscape – one to make your neighbors green with envy.
Spring is the most important time of the year for tree or bush trimming. After leaves and buds are done sprouting, trimming them will stimulate new branches. This will make your outdoor trees and bushes blend naturally with the surrounding landscape.
Durham Hill's lawn care services include trimming, pruning, and shaping of bushes and trees. Our extensive knowledge of outdoor vegetation allows us to create a landscape maintenance plan meeting the exact needs of your shrubs, hedges, bushes, and trees, giving your yard a healthful look.
Commercial Landscaping Maintenance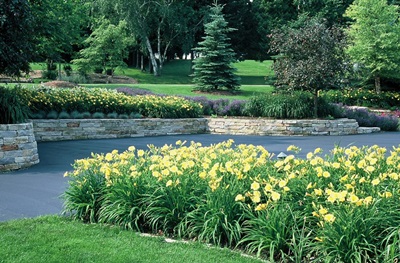 Commercial properties benefit greatly when Durham Hill is on the job. From grass cutting to bed weed control, we'll create a commercial maintenance plan meeting the exact needs of your landscape and budget. If you decide you want to spruce up the front of your business with new plants and flowers, or redo your driveway with pavers, Durham Hill can handle those services for you too!
Commercial Grounds Care from Durham Hill includes:
Contractual Grounds Care based on a 1 to 3 year contract

Multiple year agreements are preferred

Spring and Fall clean up
7-10 day mowing cycles unless weekly required
Pre and post herbicide care of planting beds
Plant bed fertilization
Monthly Grounds inspection provided by LM Supervisor
Complete Landscape Services can be provided
Contracts for Snow Removal Services can also be included
Residential Lawn Care
Looking for a residential lawn care provider near you? Choose Durham Hill! Our local landscaping professionals will ensure your home's lawn is in peak condition - spring, summer, and fall. Your grass will be green, bushes trimmed, and flowers blooming when Durham Hill is behind the mower, clippers, or gardening gloves. Have a lawn you can be proud of by calling Durham today!
Residential Grounds Care from Durham Hill includes:
Custom single year contracts are provided specifically to the level of care you require
Spring and Fall clean up
Weekly mowing cycles
Planting bed care
Seasonal flower displays
Complete Landscape Services can be provided
Spring Clean Up
When it comes to landscaping, spring is the most important time of the year. Your lawn needs a lot of care to recover from the harsh conditions it faced during the long winter. Gardens and planting beds need weed control treatment, fertilization, and mulching. Bushes, trees, and shrubs need to be pruned and shaped, and any perennials left up over winter need cutting back. Durham Hill provides Spring Clean Up services as part of their lawn care maintenance plans, so your yard can get the love and care it deserves after several cold months of hibernation.
Spring Clean Up services include:
Inspection of what is required provided to our customer
Debris clean up from winter
Pruning of shrubs that require spring attention for the plant's health
Cutting back of perennials that were left up for winter
Post herbicide treatment of planting beds
Fertilization of planting beds
Shovel-cut bed edging as required
Plant bed mulching
Fall Clean up
Fall clean-up is important to recuperate your yard after winter. Fall clean-up is just as vital, preparing your landscape for winter. If you have a lawn maintenance contract with Durham Hill, your landscape and plants are taken care of year round. Come the end of fall, our professional lawn care providers will come to your business or home and prep your landscape for winter.
These services start with an inspection of your property, so we can build the perfect Fall Clean Up plan for your unique landscaping needs. Then comes the actual work, including raking and removing fallen leaves, pruning back shrubs, and cutting back perennials as necessary.
Fall Clean Up services include:
A full pre-work inspection
Debris Clean up, leaf raking and removal
Pruning back of those shrubs that require pruning prior to winter
Perennial Plant Cut back except those left to provide winter interest
Light mulching if requested
Contact our Lawn Care Providers for more details on our services, or to set up a landscape maintenance contract today!